---
---
Immunizations and Other Enrollment Requirements
What is required to enroll my child in Maryland schools?
Back-to-School Immunization Requirements      
The services and facilities of the Anne Arundel County Department of Health are available to all without regard to race, color, religion, political affiliation or opinion, national origin, age, gender identity, sexual orientation or disability.
Physical Examination Requirements      
Physical examination requirements to enter a Maryland Public school for the first time.
Meningococcal and Tdap Vaccine Requirements for grades 7-12      
Meningococcal and Tdap vaccines are required for Maryland students 7th-12th grade. These vaccines help prevent bacterial meningitis, whooping cough, tetanus and diphtheria. Children should see their primary health care provider to get the required vaccines for school. Parents must provide proof of vaccinations to the school nurse.
Blood Lead Testing Requirements for Entry to Preschool, Kindergarten      
Use this form to enroll a child in child care, pre-kindergarten, kindergarten or first grade.
When is TB testing required?    
From the AACPS Handbook "Documentation of the results of a tuberculin test that was performed within 12 months in the U.S. or in a U.S. military facility is required for school entry for the following:

All foreign born and exchange students from high TB incidence countries
Students who leave the U.S. and live 12 months or more in a high incidence country
Contact your healthcare provider or Anne Arundel County Department of Health 410-222-7095.
Middle and High School Immunizations
Protecting teens from vaccine-preventable diseases helps to protect entire families and communities, including infants and older adults who may be at risk for serious complications from diseases like varicella (chickenpox), pertussis and meningitis.
The Vaccines for Children Program provides childhood vaccines free of charge to qualifying children under the age of 19 years old. If your child is enrolled in Medical Assistance, uninsured or has health insurance that does not pay for any vaccines, your child might be eligible for free vaccines. See vaccine requirements for children enrolled in Preschool programs and in Schools.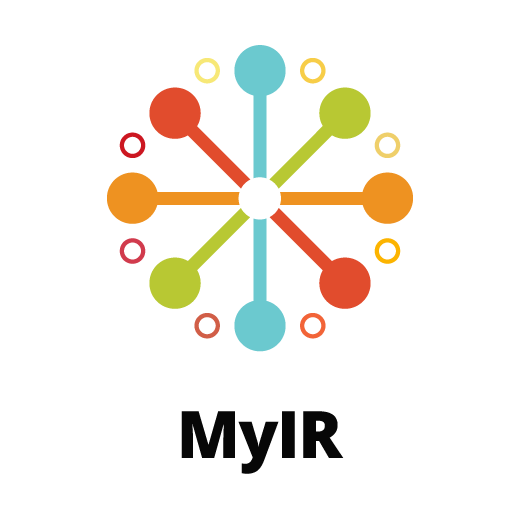 Where can I find my child's vaccine records if I don't have a copy?
MyIR stands for My Immunization Record, a public portal that can securely pull immunization records from ImmuNet, Maryland's Immunization Information System (IIS). All users must be 18 years or older. Once registered, you will be able to obtain official immunization records for daycare, camps, schools, employment or travel, if you or your children were administered vaccines in Maryland. Click here for a user guide.
Where can I find a clinic for my child if I am uninsured or underinsured?
The Vaccines for Children (VFC) Program provides childhood vaccines free of charge to qualifying children under the age of 19 years old.
If your child is enrolled in Medical Assistance, uninsured or has health insurance that does not pay for any vaccines, your child might be eligible for free vaccines.
Appointments are for recommended vaccines, including MMR (measles, mumps and rubella), DTaP (diphtheria, tetanus and acellular pertussis) and chickenpox. Vaccines are available during regular weekly clinics held by appointment.
Children's Immunizations Clinics
For uninsured, underinsured or Medical Assistance children only.
Clinics will adhere to the following guidelines:
Siblings not being vaccinated should stay home, if possible.
Documentation of any previous immunizations should be provided.
Clinic personnel practice standard precautions for infection control.
After an immunization, some children may develop a low-grade fever, soreness, or become red or swollen at the injection site. Giving acetaminophen (Tylenol) if symptoms develop and every four hours afterward will help to reduce discomfort. Although very rare, contact your pediatrician immediately if your child develops a fever over 103°F, seizures, limpness or paleness.
Recommended Immunizations
Ask your doctor about these additional recommended immunizations:
Influenza (every year)
Hepatitis A
HPV vaccine (human papilomavirus)
---
Illness and Disease
My child needs to take medication at school. What procedures do I need to follow?
Students are ONLY permitted to take medication at school when deemed necessary and under the supervision of school health staff. A Parent's Request to Administer Medication at School (PDF) form must be on file for each medication. No medication can be accepted or allowed to be self-administered without the receipt of this authorization form.
For safety, school health staff reserves the right to refuse to accept, administer or supervise self-administration of medication if procedures are not followed.
How do I know when to keep my child home from school because of an illness?
Parents should keep their child home from school because of a serious illness, injury or a condition that can be passed on to other children. Although there is no comprehensive list, the following conditions may be considered appropriate reasons to keep a student home from school. 
Examples of serious illness or injury:
Vomiting
Temperature 100 °F or greater. Children with a fever (> 100 °F) must stay home until they are fever-free for 24 hours without fever-reducing medication
Abdominal pain
Earache
Head injury
Adverse medication effect
Suspected fracture
Chest pain
Severe pain
Severe shortness of breath or wheezing
Examples of possible communicable conditions:
Vomiting
Loose stools/diarrhea
Suspected communicable disease
Nuisance condition not currently being treated, e.g., ringworm, scabies, head lice
Red, draining eyes
Persistent runny nose with yellow/green discharge, accompanied by fever
Productive cough, accompanied by fever
Undiagnosed rash
Parents should consult with their doctor for advice and/or treatment of the conditions or symptoms listed here.
---
Head Lice
Anne Arundel County has a No Live Lice Policy in keeping with the recommendations of the American Academy of Pediatrics and the National Association of School Nurses. 
When students are found to have live lice or nits less than 1/4 inch from the scalp, the parent will be notified. The student can remain in school or day care until the end of the day and must be treated with an over-the-counter or prescription insecticide shampoo before returning. 
The recommendations are based on studies showing that:
Nits are difficult to identify accurately. Children can be misdiagnosed with nits, get treated and miss school unnecessarily.
Children with nits further than a 1/4 inch from the scalp are at low risk of reinfection.
Head lice, while a nuisance, are not a reason to exclude children from school, interfering with their opportunities to learn and achieve.
---
Vision, Hearing and Audiology
Vision and Hearing Screening
Trained technicians provide vision and hearing screening and referral service for children in public and private schools, child care centers, and other facilities.
Audiology
Certified audiologists provide educational, diagnostic and consultative audiology services for students with hearing impairments, as determined by each child's specialized education plan. Referrals are made via the Infants and Toddlers Program (0-3 years old), the Child Find Program (3-5 years old) and the school's I.E.P. team (5-21 years old).
Services include: diagnosis of hearing impairment and determination of the need for amplification; fitting and monitoring of hearing aids and assistive listening devices; participation in school team meetings to determine appropriate placement, level of service and modifications in the classroom; and provision of in-services to school personnel regarding the specific needs of children with hearing impairment.